Project SEARCH
UnityPoint Health proudly supports Project SEARCH, a program dedicated to preparing individuals with special needs for employment. Through partnerships with area school districts and local support agencies, UnityPoint Health helps high school students with disabilities receive training and employment opportunities.
Helping individuals with disabilities gain employment
Project SEARCH utilizes a combination of classroom instruction coupled with workplace internships to prepare individuals with developmental and intellectual disabilities for competitive employment.
Each intern is honing their skills alongside UnityPoint Health employees who are providing mentorship, guidance, training, and support in a real workplace environment, an atmosphere that no classroom can replicate. A successful outcome for our interns is employment in an integrated setting (working alongside coworkers with or without disabilities), year-round work of 16 hours per week or more, and pay of minimum wage or higher.
A hospital is an ideal location for Project SEARCH because health care is a growing industry and provides a wide variety of jobs for individuals to explore. Our interns participate in a variety of roles at UnityPoint Health, including:
Environmental Services
Rehabilitation
Patient Transport
Patient Access
Radiology
Patient Communication
Central Supply
Food Services
Human Resources
* Available roles in specific departments may vary by location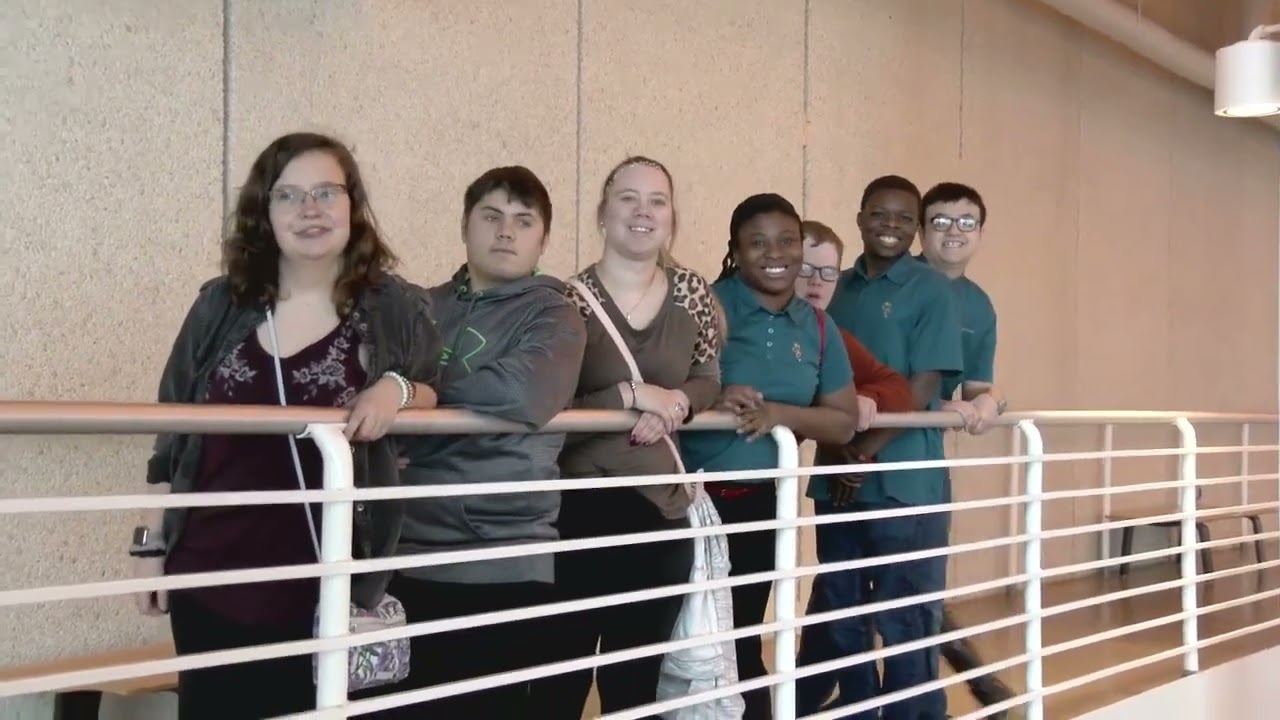 Project SEARCH Impact
Project SEARCH began in 1996 at Cincinnati Children's Hospital Medical Center in Ohio. In 20 years, the program has expanded to more than 700 locations throughout the United States and internationally. The first Project SEARCH Program in Iowa was at UnityPoint Health - Iowa Methodist Medical Center in Des Moines.
Project SEARCH was developed to address the critical unemployment rates that adults with mental or physical disabilities face. In 2015, the unemployment rate for persons with a disability was 10.7 percent, according to the Bureau of Labor Statistics. Project SEARCH's goal is to decrease the unemployment rate by giving interns an opportunity to develop important job skills needed to be gainfully employed.
"The Project SEARCH Program is transformational for the participant," said Paul Kiburz, Project SEARCH Skills Trainer. "During the course of the internship these individuals acquire competitive, transferable and marketable soft skills. They also see their self-esteem, confidence and level of independence soar. The Program is also transformational for the host organization because it sends a visible message of diversity, inclusion and support for individuals with disabilities to the community."
Project SEARCH Requirements
Program participants (interns) attend the program for a full school year in the host hospital. To be eligible to apply to Project SEARCH, students must meet the following criteria:
Be at least 18 years old
Completed graduation requirements and are willing to defer diploma until completion of the program
Currently enrolled in a local high school special education program or transition program
Have a strong desire to work
Eligible for services with the Division of Vocational Rehabilitation (DVR), Iowa Vocational Rehabilitation Services or the preferred local Developmental Disability organization(s)
Open to travel training to gain skills to travel to the program independently via public transportation, Access-a-Ride, carpooling, etc.
Project SEARCH at UnityPoint Health